Management
Information on the management major at the Penn State Smeal College of Business. Join us for pizza, congratulatory remarks by Department Chair, Dr. Misangyi, and reconnect with classmates & Management faculty! All attendees will also receive a complimentary padfolio. Please kindly RSVP online by Wednesday, April 20.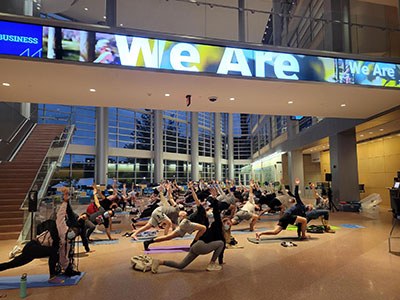 The Management (MGMT) major provides current curricular content and practical experience that employers seek. With a core that is strongly rooted in understanding organizations, ethics, and strategy. Through the courses in the MGMT major, you will develop self-awareness, critical thinking and problem solving, teamwork, cross-cultural communication, leadership, and social and emotional intelligence. In addition, the courses related to Human Capital build knowledge in talent acquisition, coaching, and performance management; these courses have also received approval from the Society for Human Resources Management (SHRM) for alignment with the Society's undergraduate curriculum requirements.
The Alumni Spotlight features alumni who graduated with a major in Management.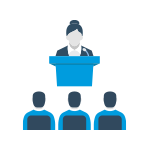 The Faculty Spotlight features faculty who teach undergraduate Management courses.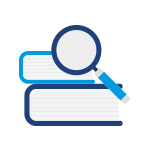 The Student Spotlight features undergraduates majoring in Management.
Courses in the Management Major
Click on each course title to view each video introduction
Prescribed MGMT Courses:
MGMT 326 - Organizational Behavior and Design
MGMT 451W - Business, Ethics, and Society
MGMT 481 - Global Strategic Management
Additional MGMT Courses (Choose any three courses from the following list based on your interests.)
MGMT 341 - Human Resource Management
MGMT 355 - Leadership and Change in Organizations
MGMT 420 - Negotiation and Conflict Management
MGMT 441 - Organizational Staffing and Development (Spring Semester)
MGMT 443 - Performance Management (Fall Semester)
MGMT 445 - Managing a Diverse Workforce US (Spring semester)
MGMT 480 - Business Transformation Consulting (Spring semester)
BA 441 - Strategies for Enterprise Sustainability
Careers in Management
With a degree in Management, career opportunities are many and diverse. Management majors find positions in all industries including professional services and consulting, consumer products, insurance, manufacturing, banking, retail, sports, and more. Graduates pursue positions in consulting, leadership development, human capital management, business analysis, and customer service management, among many others. Some graduates also start their own businesses, return to a family business, or pursue graduate school. Read more about Smeal's hiring statistics, including recent employment reports.
Top Hiring Companies: Full-Time
Getting Involved in Management
Professional Management Association
Professional Management Association (PMA) develops management principles and skills, offers project management experiences, and promotes professionalism through hands-on learning opportunities including meetings with managers, consulting assignments, and visits to company locations.
Faculty Advisor: Özge Pala
Penn State Consulting Organization (PSCO)
Penn State Consulting Organization (PSCO) is a 10-week program where students learn about management consulting while learning consulting fundamentals to help them succeed in the consulting recruitment process. Upon successful completion of PSCO, students are offered a chance to interview to join Nittany Lion Consulting Group (NLCG).
Faculty Advisor: David Lenze
Nittany Lion Consulting Group (NLCG)
Nittany Lion Consulting Group (NLCG) is Penn State's experiential learning program in which students earn credit by staffing and leading a management consulting firm with support and guidance from faculty. In NLCG, students work on engagements with real firms and organizations and firms like Johnson & Johnson, Boeing, UPS, and others.
Faculty Advisor: David Lenze
Management Major Ambassadors
Management Major Ambassadors are student representatives for the Management major.
Point of Contact: Jennifer Eury
Arnold Scholarship Awards
Each year, the Department of Management and Organization offers several Arnold Scholarship Awards to outstanding students majoring in Management, recognizing their academic achievement and involvement in the Smeal College of Business. The scholarships are funded by the Department of Management and Organization Excellence Fund, an endowment started by John M. Arnold, CEO of PPC Lubricants and member of the Smeal College of Business Board of Visitors. The scholarship is valued at $1,000.
Point of Contact: Tena Ishler
The Alan M. Cabelly Award for Excellence in Human Resource Management
Through the generous support of Dr. Alan Cabelly, a Penn State alumnus and Professor Emeritus at Portland State University, The Alan M. Cabelly Award for Excellence in Human Resource Management recognizes a graduating senior who has been successful in their human capital studies and who has also contributed to the campus and community. The award is valued at $2,500.
Point of Contact: Tena Ishler
Contact Us
Management and Organization Department Chair
Dr. Vilmos Misangyi
Professor of Strategic Management and BYN Mellon Fellow
Email: vfm10@psu.edu
Undergraduate Management Major Program Coordinator
Dr. Jennifer Eury
Clinical Assistant Professor of Management and Organization
Email: jld345@psu.edu
Administrative Support Coordinator
Tena Ishler
Email: tri3@psu.edu