Brand Management Focus Area
Information about the brand management focus area for the marketing major at the Penn State Smeal College of Business.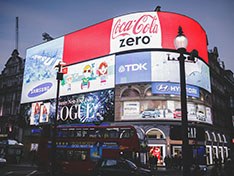 The Focus Area in Brand Management for Penn State Smeal College of Business marketing majors allows students to dive deeper into the role of strategic brand management in marketing. Students studying brand management will come away with a deep understanding of brands and their role in marketing, including how to build, manage and measure brand equity, as well as how to develop promotional, retailing, and global strategies that support strong brands in the marketplace.
Marketing majors at Smeal are encouraged to complete the core course and two (2) associated courses from the list below:
Core Course: MKTG 472 -Strategic Brand Management 
The suggested courses below are simply recommendations for students interested in pursuing Brand Management:
MKTG 327 – Retailing
MKTG 422 – Advertising and Sales Promotion Management
MKTG 437 – Advanced Retailing and Merchandise Management
MKTG 445 

– 

Global Marketing
MKTG 473 – Digital Marketing
Smeal students studying brand management have completed internships and careers at: F'Real Foods, L'Oreal, Johnson & Johnson, and Unilever.
Typical careers for students that have completed the focus area in Brand Management are marketing manager, brand manager, and digital marketing director, including:
Associate Marketing Director, Kimberly-Clark
Marketing Specialist, Ingersoll Rand
Associate Brand Manager, Unilever
Study Outside the Classroom
Penn State Prime exposes students to aspects of marketing related to three pillars: branding, media, and marketing analytics. Students gain experience through hands-on workshops by industry professionals, case competitions, networking events, panels, and a three-credit 400-level marketing course.
Penn State Marketing Association includes a variety of industry-specific divisions in an effort provide its student members with real-world business experience; not just limited to the fundamentals of marketing, but also exploring all professional and rudimentary skills of business. Through personal and professional development, networking and leadership, PSMA offers its members the vital prerequisites needed for any undergraduate to make a comfortable transition to the workforce.
Faculty Contacts for the Focus Area in Brand Management
Lisa Bolton, Jennifer Coupland, Eunice Kim, Meg Meloy, Karen Winterich